Hey fellow Riley Smith fans! :) Did you know that not only is Riley a very talented model and actor, but he lives and breathes Quarter Horses!?! I've also heard that he's a blossoming singer!?!?! Yes thats right...all that and I've heard he has a really good heart too:) Keep reading to find out more....
Riley Smith grew up on a Quarter Horse ranch in Marion, Iowa, with 75 Quarter Horses, 10 cats, 3 dogs, and a donkey:) When he was only 16 he won the AQHYA (American Quarter Horse Youth Association) world championship. He later became the AQHYA president and travelled all over promoting the Quarter Horse.
Later in High School friends and family prompted Riley to pursue a career in modeling and TV. It was a big decision for Riley who had to decide whether to follow his dreams and go to New York~or stay home with his family, especially his grandfather. In he end Riley decided to pursue his career and made the big move to NY.
He was soon swept up by the modeling and TV industry. He modeled for companies such as Armani, Tommy Hilfiger, Palzileri, and Paco Sport. You can also find Riley in episodes of "One World", "Central High", "Hang Time", "Freaks and Geeks", and "7th Heaven". Also, you may see Riley hosting the "American Teen Video Magazine":)
However, this wasn't enough for Riley and he set out for Hollywood to pursue a career in movies. Again, he was very successful...:) Heres a small list of movies he has been in: "Motocrossed", "Wild Grizzly", "Voodoo Academy", "Lover's Lane", and possibly "The Black Stallion II"...what can I say..."Go Riley!! :)"
What's New?
Hmm...seems that "Not Another Teen Movie" isn't getting such great reviews :( But Riley IS in it so it can't be all that bad ;)

You can meet Riley! Check out the official site for info^.^ www.rileysmith.com!

Check out the Nov&Dec issues of Popstar magazine! Theres an awesome two-part Riley interview... and yes, pics too!;) lol






Wanna see ALL the pics I've downloaded???? Its under construction:) Just click below, sit back, and enjoy:)

This is my first website so please tell me what you think by signing my guestbook:)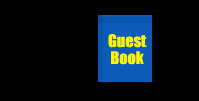 Hey, don't forget to visit Riley's official site! Go to www.rileysmith.com !!! :)